Plants
Ard&Ward takes you back to nature and connects you to it by making available all the service you need about plants, and providing you with the knowledge you need to look after your indoor plants and outdoor garden. We have the largest home gardening center in Jordan, and we are the ones who can cater to all your gardening needs.

Outdoor and Indoor Plants
Ard&Ward brings to you vast varieties of outdoor plants used in landscaping including annuals and ornamental trees, which give nice and rich blends of colors, as well as annuals, shrubs and trees of many sizes and shapes. We also bring our customers exotic assortments of indoor plants which help bring the true feeling of the beauty of nature as you take care of your garden and watch your plants grow day by day.
We provide our customers with instructions on how to grow their plants and take care of them. Our professional engineers are always ready to help you with the problems your plants are facing.

Indoor Plants

Imported from Holland we offer a wide variety of flowering house plants, foliage house plants, cacti, and many other exotic plants.

Outdoor Plants

All year round we offer diverse selections of ornamental trees, shrubs, annuals, and more. In addition to local products, most of our plants are imported from Italy, in addition to other countries of origin.
Seeds, Fertilizers, and Plant Treatment Medication

All are available with free consultation by our experts.
Pots and Containers

Exclusively imported for Ard&Ward, the pots we bring you are a unique range of classic as well as modern fiber, glowing, and terra cotta, as well as clay, and wooden pots, of the different shapes and sizes for indoor and outdoor gardening purposes.
Flowers

Every day, at our shop you will find freshly imported large collections of exquisite cut flowers. Ard&Ward prepares readymade baskets and exotic flower arrangements to cater for all your occasions.
Ard&Ward Home Gardening and Landscaping Center's special flower department is always packed with the most extraordinary bundles of fresh cut flowers, and ready-made baskets and arrangements designed for all occasions. The department has its own collection of flowers from which you can choose the arrangements that mostly suits your needs and satisfies your taste.
You can select the arrangement you like after you go through the wide number of photographed samples of flower arrangements that we have previously created for our customers throughout the past years for all occasions and places.
Along with our ready-made baskets, we provide delivery services for our customers. You can use our delivery service to deliver goods to your doorstep or send your gifs to your friends.
No matter how well decorated your home might be, its charm can only be complete with the addition of some form of floral decoration. Flowers bring the place to life. They are not just any home decoration; they are a touch of nature with the ability to change your mood in a glance, creating attractive and soothing atmospheres taking you away from life's increasing daily pressure. Our shop is welcomes you to come and live the experience, and transfer it to your home.
SOD GRASS

Ard&Ward has its own plantation nurseries designed to produce sod grass. The sod grass we prepare is made out of a special tested mix of grass seeds that proved its efficiency in the different weathers and climates of the different areas in the Kingdom.
Gardening Tools and Hardware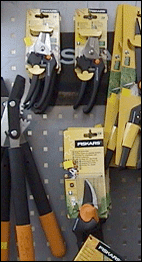 All mechanical and manual gardening tools you need are available at our Ard&Ward shop. Irrigation systems, sprinklers,…
Mowing, Landscaping, and Lawn Care Services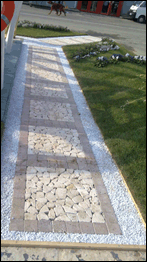 In a way that mostly suits your needs and fits within your budget, our team of qualified agricultural engineers are capable of designing your gardens and turning them into attractive and soothing areas of recreation and relaxation. Our garden creations are a work of art and fashion.
Ard&Ward has a long history in gardening, landscaping and lawn care. Our agricultural engineers have just the right knowledge and practical understanding of the elements that make up lasting solution to all your lawn and landscape needs.
We take pride in everything we do. We work closely with our clients during every phase of their project, and ensure that our work has met or exceeded client expectations. If something has gone wrong, we fix it. It is that simple.
Our target is to provide our customers with the best and most reliable landscape and lawn services available. Our enthusiasm, expertise, and attention to details, all make us more than just any landscapers; we are professional lawn and landscape solution providers, offering originality and superior craftsmanship in all the projects we undertake.